Northern Dental
"Serving Santa Clara, California For Over 30 Years"
408-556-1333
122 Saratoga Ave., Santa Clara, CA 95051
An Instant Beautiful Smile With Snap-On Smile
The needs and wants of our patients is something we at Northern Dental take to heart. It is because of this, that we want to make sure we offer as many affordable cosmetic dental services as possible so that patients like you can have a smile you have always dreamed of having. The doctors at Northern Dental have been trained to place Snap-On Smile and is happy to make it available to those who want a life-changing smile without the expenses and discomfort of traditional dental procedures.

See if Snap-On Smile is the best option to instantly perfect your smile by requesting an appointment online or calling our office at 408-556-1333. We would love to show you just how easy and effective having a beautiful smile is with Snap-On Smile.
Treatable Cases with Snap-On Smile
Snap-On Smile is an excellent cosmetic dental option for: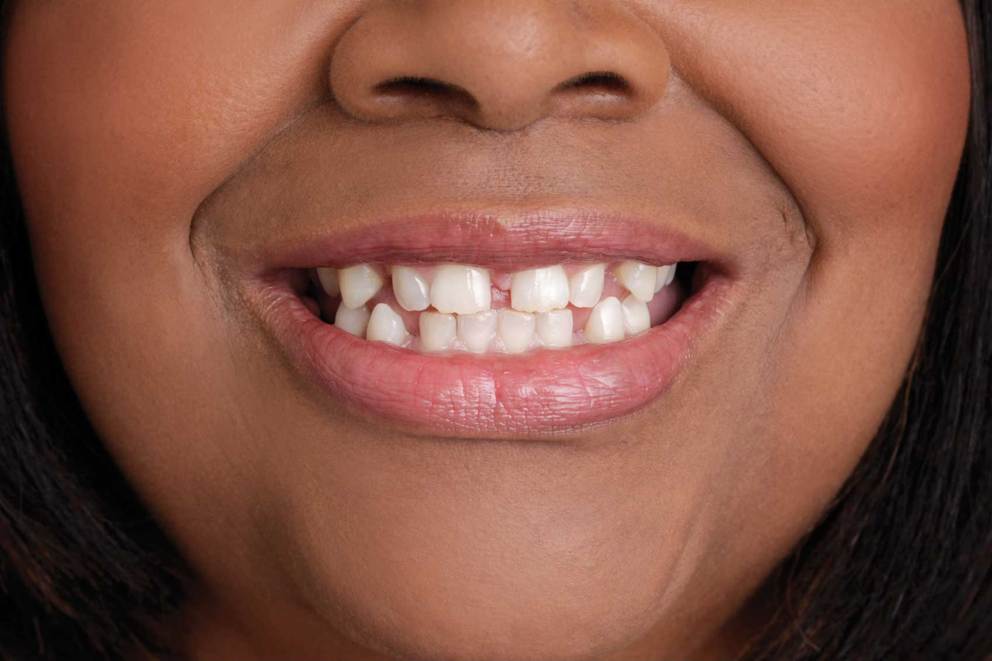 Closing gaps or spaces between teeth
Instantly covering crooked or uneven teeth
Perfecting stained or discolored teeth
Increasing tooth height due to a gummy smile
Patients who are not a candidate for bridges or dental implants
Patients with existing removable dentures but still want a beautiful and more comfortable alternative
The Snap-On Smile Process
A brand new smile with Snap-On Smile is extremely fast and painless (did we mention fast?). Virtually any smile is possible and during your visit at Northern Dental , we will sit with you and discuss different shade and style options for your new smile. The entire process is customizable to your specific needs and wants. Next, we will take an impression of your teeth which only takes a few minutes to get everything perfect. This impression will allow the dental lab to create an exact model of your teeth.

Using a proprietary formula of high-tech dental resin, a Snap-On Smile lab technician will meticulously create a thin yet strong and beautiful set of teeth that literally "snap-on" over your own teeth.

In just a few weeks time, you will have your brand new Snap-On Smile and be ready to start your new life with a perfect and beautiful smile.
Living With Your New Snap-On Smile
Snap-On Smile can be a temporary or permanent cosmetic solution and there usually is a temporary adjustment period as you get used to having your new teeth in your mouth. Most patients report that within the first 2 weeks of wearing your Snap-On Smile, you're back to normal. The more you wear your new teeth, the quicker it is to adjust.
You will still be able to eat and drink with them in place just as you normally would but it is not recommended to chew gum or sticky foods while wearing your Snap-On Smile.
Is Snap-On Smile Expensive?
The exact cost of Snap-On Smile varies case-by-case but is still a fraction of the cost compared to other cosmetic procedures (such as porcelain veneers) that produce similar results. The best way to determine the price of a Snap-On Smile is to request an appointment and come visit our office so we can evaluate your specific situation and learn what you would want your perfect smile to look like. Call us at 408-556-1333 and ask about Snap-On Smile and how it can improve your smile.
Get The Care You Deserve!
The staff at Northern Dental would love to meet you and your family and provide you with the dental care you need and give you all smiles you deserve! Our office provides the dental care you need to achieve the beautiful, natural look you seek. We can even reshape your natural teeth to make them straighter and more youthful. Our office is easily accessible and makes it convenient to those living near Santa Clara to get the care they deserve.
Request An Appointment Online
Or call us today at: 408-556-1333
Northern Dental Health Services Plan
We at Northern Dental are excited to offer our patients the unique benefit of significant savings on quality dental care. Because NDHS is privately owned, we are able to offer you what many others cannot, namely our exceptional care at reduced fees, all with you in mind. We are happy to have you join those who have discovered a great way to receive quality care AND great savings. So, welcome to Northern Dental Health Services!
Learn More