Northern Dental
"Serving Santa Clara, California For Over 30 Years"
408-556-1333
122 Saratoga Ave., Santa Clara, CA 95051
Periodontal Health Affects
Studies have shown links between periodontal (gum) disease, heart disease and other health conditions.
Research further suggests that gum disease may be a more serious risk factor for heart disease than hypertension, smoking, cholesterol, gender and ages.
Researchers conclusions suggest that bacteria present in infected gums can become loose and move throughout the body through the bloodstream. Once bacteria reach the arteries they can irritate them in the same way that they irritate gum tissue causing arterial plaque which builds up and can affect blood flow.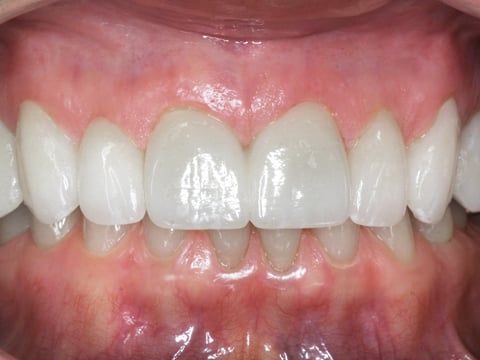 Healthy gums are generally pink and anchor the teeth firmly in place.
Gingivitis
Gingivitis is an early stage of gum disease. Gingivitis develops as toxins, enzymes and other plaque byproducts by irritating the gums, making them tender, swollen and likely to bleed easily. Gingivitis generally can be stopped with proper oral hygiene and minor treatment from your dentist. If this is achieved, your gums can return to a healthy state.
Periodontitis
Moderate gum disease is when the tooth's bone tissue starts to deteriorate. Periodontitis occurs when plaque byproducts destroy the tissues that anchor your teeth in the bone. The gums deteriorate and begin detaching themselves from the teeth forming gum pockets, which allows more plaque to collect below the gum line. This causes the roots of the teeth to become susceptible to decay. Generally, patients notice an increase in sensitivity to hot and cold and to touch.
Advanced Periodontitis
Advanced periodontitis occurs when a major amount of gum and bone tissue has been lost and the teeth are losing more and more support due to the loss of periodontal ligament and bone. Some teeth are unable to be saved and must be extracted. If left untreated, advanced periodontitis can cause severe health problems elsewhere in the body.
Teeth that are suffering damage from gum disease will always be more sensitive to cold and if you avoid cleaning them due to this sensitivity, it can only make the problem worse.

After dental treatment, some teeth may be more sensitive because this is their way of dealing with injury. Injuries to teeth such as cavities, gum infection and jaw clenching can damage the nerves in a tooth. The sensitivity should not last long after treatment as long as your teeth are kept clean, otherwise the sensitivity is likely to get worse. If your teeth are ever extra sensitive, please consult with Northern Dental as this could be a sign that you need a root canal or gum tissue treatment.
Get The Care You Deserve!
The staff at Northern Dental would love to meet you and your family and provide you with the dental care you need and give you all smiles you deserve! Our office provides the dental care you need to achieve the beautiful, natural look you seek. We can even reshape your natural teeth to make them straighter and more youthful. Our office is easily accessible and makes it convenient to those living near Santa Clara to get the care they deserve.
Request An Appointment Online
Or call us today at: 408-556-1333
Northern Dental Health Services Plan
We at Northern Dental are excited to offer our patients the unique benefit of significant savings on quality dental care. Because NDHS is privately owned, we are able to offer you what many others cannot, namely our exceptional care at reduced fees, all with you in mind. We are happy to have you join those who have discovered a great way to receive quality care AND great savings. So, welcome to Northern Dental Health Services!
Learn More